Federal and local law enforcement personnel need consistent connectivity and access to critical information at all times, especially if they are on the go. The rugged computers in squad cars can experience downtime due to minor system issues, that could inhibit access to police databases. Availability of timely IT support is very difficult in such scenarios.
What's more, law enforcement agencies are just as susceptible to cyberattacks as any private company. There's no shortage of examples of ransomware and malicious malware negatively impacting operations for local police forces. When there are people's lives on the line and criminal investigations at stake, there's simply no time for these types of setbacks. It's therefore vital that law enforcement agencies streamline maintenance of their IT systems.
To that end, there's actually a really simple method by which a computer management solution like Faronics Deep Freeze can help law enforcement better manage their IT infrastructure.
Independent Troubleshooting for Field Computers
"With Deep Freeze, troubleshooting is never a shot in the dark."
The rugged mobile computers that officers use in patrol vehicles are extremely important for even the most routine traffic stops. These dash-mounted displays let officers run plate numbers on the the go, match up descriptions for stolen vehicles, identify wanted pedestrians and more. If these computers become infected with malware, or if they experience a system misconfiguration that causes them to function improperly, field officers don't have the convenience of submitting an IT helpdesk ticket. They need on-the-spot remediation.
This is precisely why the Los Angeles Police Department (LAPD) turned to Faronics Deep Freeze as a way to maintain its mobile data computers. Rather than having to drive back to the station, patrolling officers can use patented reboot to restore technology to restore their system's configurations to its pristine state, with a simple reboot. With Deep Freeze, troubleshooting is never a shot in the dark.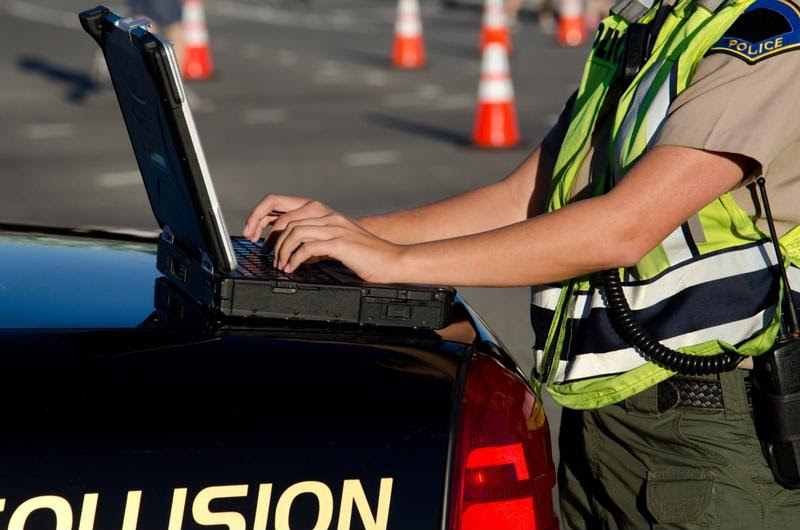 Protection for Evidence Kiosks, Office Databases and More
The executive branch of government has become especially vulnerable to cyberattacks in the past few years as evidence continues to be digitized and stored as data, according to Fast Company contributor Steven Melendez. As such, it's important that law enforcement agencies deploy perimeter cybersecurity in offices including anti-virus, anti-executable and anti-spam, but also that they have a backup plan should ransomware, surveillance malware or some other type of cyberthreat infiltration occur.
Like the LAPD, the FBI's solution to this latter problem was to rely on the reboot to restore functionality of Deep Freeze. In addition to the threat of malware, having multiple agents access these kiosks on a daily basis can easily to lead alteration of default configurations. With Deep Freeze, restoration of desired settings – and a clean slate – is just a reboot away.
To learn more about how law enforcement agencies can benefit from Deep Freeze, contact Faronics today.